GOLDBERG
Mike Schmidt and I worked on a tandem tall for him last night and this morning and came up with this. There's a mens' road frame w/o back triangle backed up to a bmx frame w/o back triangle (and half of seat tube, lengthwise). The rear "dropouts" are the bmx fork welded straight. There's a 26" suspension fork (bent, dumpstered). On top is a ladies road frame. The steering linkage was basically just the stock top fork. The bottom headset was fitted with a stem with a handlebar cut the width of the dropouts - i ran a skewer throught the dropouts, then throught the short handlebar. there's a "structural" beam between the top downtube and the bottom top tube. - lastly we added a seatpost and saddle off the top of where the bmx headset would be. Voila.
This thing rides a little weird due to the negative headtube angle (probably like 100 degrees), resulting in a forward pitched seat tube angle as well. It kind of feels like you're the maiden on the front of a pirate ship. Passengering is good though, and you can re-start the chain whenever it pops off.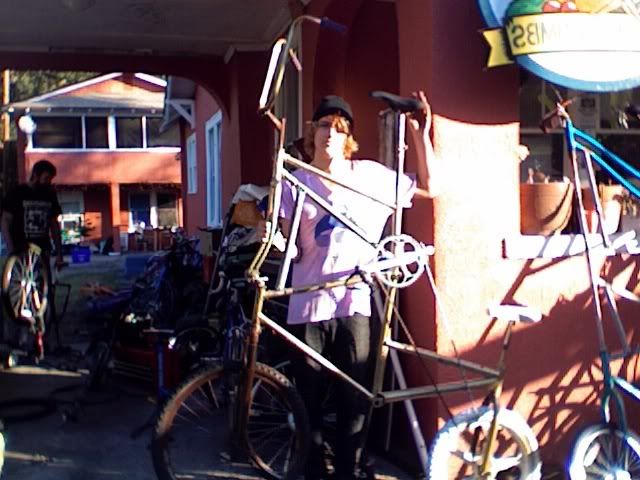 ALSO TODAY
JON BEARDS FG MOUNTAIN POLO BIKE: FIXBEARD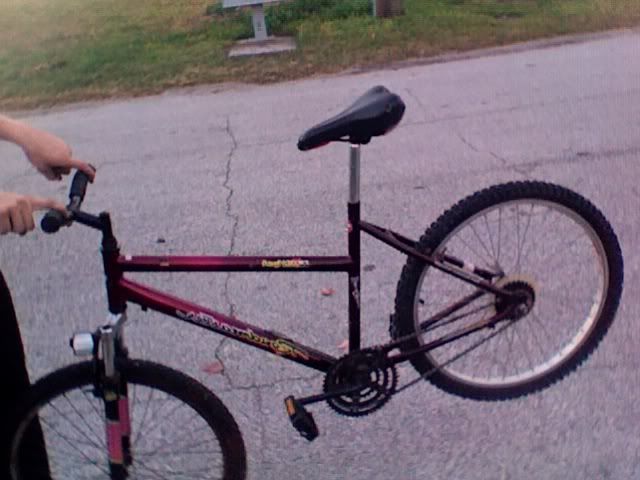 ryan!