Manilla Monday was the shit.
myself, derek, jonbeard, facefulloflightning, and g-van were able to crank out three new choppers.
G-van's was a weird GT mountain bike that he re-raked and stretched the fork of (gazelle style) - this thing is SHORTT - pedals barely miss the ground, 40someodd degree headtube and forward-pitched bars make this a twitchy ride. super neat.
Derek made an old bmx into a chopper with a mad-long bmx-extendo-style fork - things only got one pedal too.
I made a deluxe, super comfort chopper with an old rear-suspended mountain frame. bmx-extendo style fork, rear 20" wheel in the front. ridic. sissybar and seat platform - huge desk chair saddle w/ backrest, it's curvy mono-leg as the handlebars.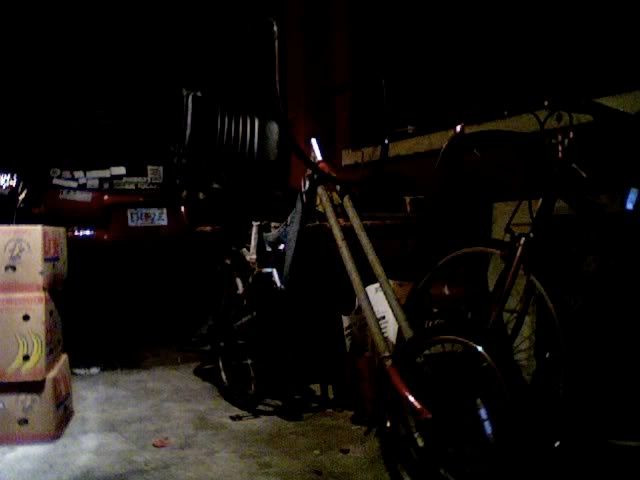 click to enlarge