Running up that Hill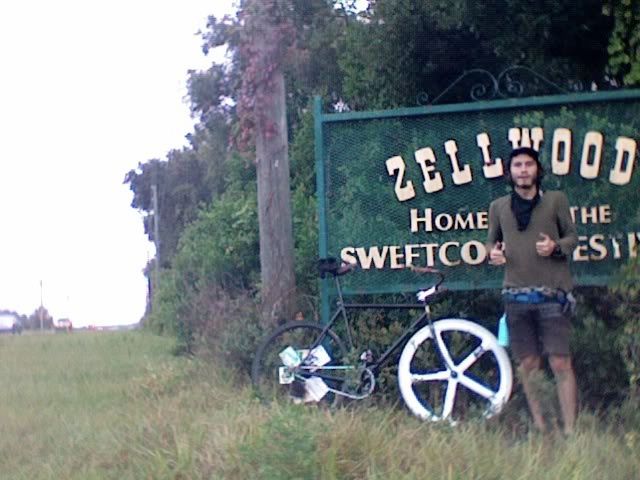 Thursday Morning!
I'm riding to Gainesville again for
THE FEST
. It'll be about 112 miles (a great way to "break myself" after being off my bike for a torturous 2 months). I can usually count on 15/20 mph average for rides that are flat, relatively wind-free and less than 50 miles, but this ride is really hilly, and in my experience, was also windy. I'd count on 10-15 mph for this (6 to 10 hours of riding time, plus breaks). It'll probably be pretty horrible after awhile and I might bring camping supplies to break up the ride for a two-day'er
Bike set up (i wish I had a touring bike, god damnit - maybe i'll fix up circle pat's gitane): Pista Concept with 650c front - 46x17 - not well suited in the slightest.
Gear (in burro backpack // packing light):
-Tarp
-Sleeping bag
-Gloves
-Tuneage (ipod)
-Reading material
-Phone charger
-Map?
-Hobo Stove
-Viddles
-Water
I think that oughtta be light enough.
All that said, would anyone like to come along and make the trip more awesome? FYI I want to leave before the sun comes up.